Simulation Game (SLG) strategy games. This is one of the game types that many game lovers have been talking about. Unlike most other game types on the market, SLG games are often Stylistic and theme heavy games. SLG games have attracted a loyal fanbase over the past few years.
One of the most popular games of this style is Clash of Kings which was developed by Elex Tech. Although SLG games come in many different styles, they also share a very important common principle known as 4E. 4E stands for Explore, Expand, Exploit and Exterminate.
SLG games often require more planning and thinking instead of action. Using the in game strategies to the fullest is the best way to achieve your goals and objectives. A good strategy game brings surprises to people. Most strategy games appear on PC however today, we will recommend several SLG-type games on mobile phones for you enthusiasts to enjoy.
Lords Mobile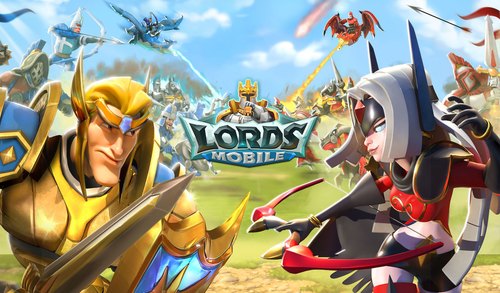 This is a very typical COK-like strategy game with online multiplayer and real-time warfare. You will play the role of a lord in a fantasy world, build your own kingdom, train your army, participate in epic multiplayer wars, conquer opponents' cities, capture legendary heroes, form alliances with other players to help each other and defeat those who are trying to stop you. Become the one who dominates the world!
This game uses classic European and American 3D models, so you can expect a very Western aesthetic to this game. When building your empire, you have limitations based on your surroundings. These limitations get lifted as you progress in the game. As a novice, it takes more time to build and upgrade in the early stage, so many impatient players will be driven crazy by this relatively slow paced method. If you happen to be a player who refuses to use gold, then you may be quick to dismiss any fun this game has thanks to the slow nature of the game. But once your progress enters the middle and late stages, then you will experience the fun of this game as you siege cities and grab resources. Not only do you need to make use of your troops and arrange them into strategic formations but you'll also need to prevent your castle from being invaded.
Although the gameplay sounds similar to Clash of Clans, in contrast, Lords Mobile has its own charm thanks to the Monster Contract system. This unique monster-taming-like system allows players to collect powerful wild BOSS characters, and if used properly, they will also play an important role in future sieges. In battle you must take advantage of your troop formations. Trying different formations and lineups keeps battles from feeling similar.
Rise of Kingdoms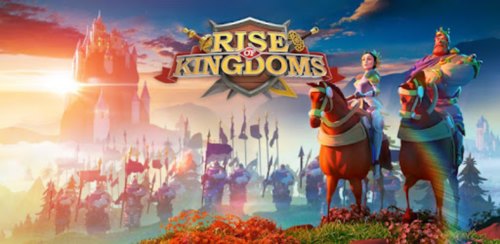 Rise of Kingdoms is a tactical game, the game has created a battlefield in which many legendary leaders in world history will fight for supremacy. Cao Cao, Caesar, Minamoto no Yoshitsune and Frederick the Great are just a few of these leaders.
The objective of the game is to build your own kingdom and further expand it. This kind of gameplay is a bit similar to Red Alert, which is a classic 4E style game. The game uses a sandbox construction mode, so players can make changes to their kingdom at will. This is also a major feature of the game. Players must call upon the many different generals of history to strengthen their army. The best commanders will watch their enemies' movement and arrange their troops to beat their enemies. Fighting against many enemies and expanding their territory is the key to battle.
There are many gameplay elements in the game, such as character training which helps your unlocked generals learn new skills. Newer players may need to take some time to learn the mechanics. The selling point for this game is the open battlefield and having famous historical generals battle against each other. There are not only famous foreign leaders such as Caesar and Charles I, but also famous players with Chinese characteristics such as Cao Cao and Sun Tzu. It is worth mentioning that there are many hidden generals in this game. For newer players I recommend watching some video explanations or get some of your friends to try this game with you. If you are a world history lover, you might as well try this game.
Mafia city
Mafia City: War of the Underworld ( also known as: Mafia City) is a strategy mobile game launched by YottaGames. Players will fight against other gangs in the Mafia City by recruiting mafiosos, robbing territory, and expanding their families to create their own piece of mafia history.
The core gameplay is to create a base and develop your family. Players will have their mettle tested as they decide whether or not to take high risks for better rewards. You can be more methodical and do little jobs to build your family's reputation little by little or go all out and do a massive job for greater influence. Just like the legendary history of the Italian Mafia, the storyline brings players a variety of immersive feelings.
Building your influence in this game can be done by illegalling gaining resources. Whether it is extorting businesses such as nightclubs or robbing banks to gain money. Taking over factories or weapon shops to gain materials, there are plenty of options to and ways to expand your territory.
To put it simply, you can play this game as a strategic version of Sin City. After all, many settings in the game are very similar. If you are a fan of Gangster movies or just someone who loves chaos and wants to break the order, then you might as well try this game.
Age of Z Origins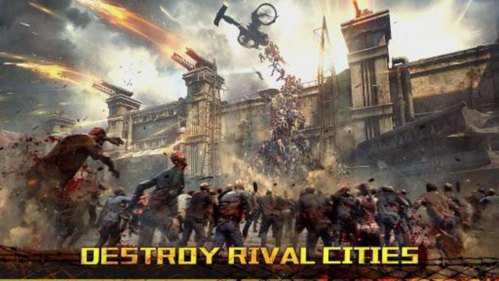 As shown in the picture, Age of Z Origins is a zombie doomsday survival type war strategy game. There are two modes of the game-SLG and Tower Defense, one of which is PvP and the other PvE. This game takes place in a post apocalypse at the peak of the zombie virus infection. Many battles have been fought to ensure the safety of a select few individuals. When zombies arrive, players must forge powerful military weapons, to keep those uninfected survivors alive. The soldiers are all armed to fight against the zombies in the apocalyptic wasteland.
The graphics in the game are exquisite, giving people a true sense of doomsday, survival in the wasteland, and being besieged by zombies. Like other strategy games, the core gameplay is to upgrade various equipment within the city and build enough defensive and offensive weapons to survive each wave of zombies. In the PVP mode, the game is similar to Red Alert. You need to build enough equipment in the city and have enough troops to carry out the battle. There are many different types of troops in the game, which can be upgraded. Soldiers can also be wounded so they must be sent to the hospital to recover. How you attack and defend depends on the player's own decision-making. It is worth mentioning that the tower defense gameplay is similar to Carrot Defense. If you are someone who likes the combination of tower defense and strategy, then it is highly recommended that you try this game.
Guns of Glory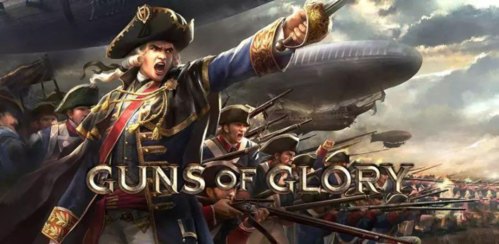 Guns of Glory: The Iron Mask, also known as Guns of Glory, is a free war strategy mobile game produced and published by Beijing Energy Box Technology Co., Ltd. This exciting RTS and RPG game allows you to cooperate with friends from all over the world to help build a powerful army to defeat the enemy. In Guns of Glory, you will be shaped into a king by war! With the famous three musketeers, you will slaughter ferocious beasts, build your own magnificent palace, pilot an unstoppable airship, and work with your friends to destroy the enemy and take the crown of destiny from the evil cardinal.
The game features prominent, strategic warfare. Players can train an army of loyal musketeers, manage resources, set up traps, destroy enemy castles, command alliances, and dominate the world! Players can build their own country in the sandbox map, upgrade different countries and even unlock super airships. In this era, to destroy the enemy, you must master advanced airship attacks. Not only that, players can also upgrade and repair their own airships up to a certain point. Develop your troops, prosper the country, scout the nearby villages, and wipe out the enemy in one fell swoop. The game also supports online connections from various countries and a powerful real-time translation system, which can help players from different regions have barrier-free communication, allowing for alliances with multiple countries. You must choose to stay in the troubled times or take advantage of this opportunity to expand your ambitions. If you are a fan of military themes, then I highly recommend you to play this game.