Pokémon Unite is developed by Tencent Tianmei Studio, a genuinely licensed online MOBA video game, which has been released on the Nintendo Switch and Mobile Platforms.
At first, when I heard that Tencent was going to develop a MOBA game with a Pokémon theme, I was a little suspicious about it. My first impressions were that Pokemon Unite was going to be a reskin of Honor of Kings, however upon playing it, I was genuinely surprised with the great innovations made with the setting and gameplay changes. Let's briefly introduce this game.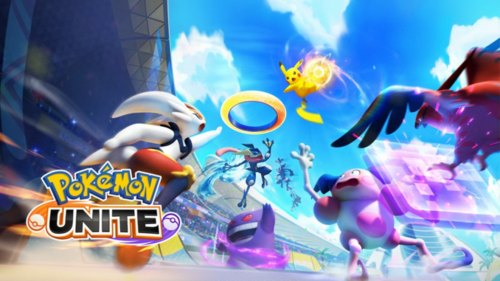 First of all, the quality of the game is very good, the character models are exquisite, and there is plenty of attention to detail. Although this genre is completely different to what players would expect from the Pokemon franchise, it has been integrated incredibly well. This shouldn't really come as a surprise as Tencent have become a gaming juggernaut with plenty of developmental experience, including the massively popular Honor of Kings another MOBA game they have developed for Mobile Phones.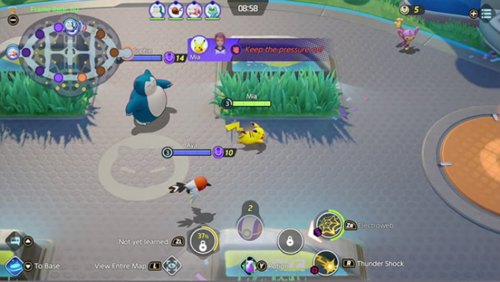 I think the most impressive aspect of Pokémon Unite is its innovation in gameplay and just how accessible it is for newer players to this genre..
Although the game is still a 5v5 team battle. The map has been split up into three sections, allowing for more diverse gameplay, and giving players multiple ways to attack and defend. The middle lane, while it's the quickest route has wild Pokemon appear, giving it a risk reward factor. Teams have defensive towers which cannot attack the enemy but will instead heal their corresponding teammates.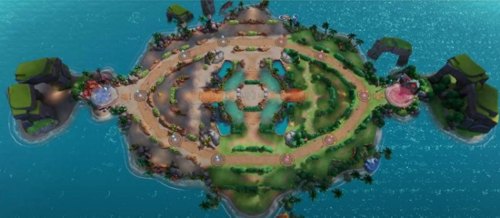 Players' Pokémon can not only gain experience after defeating these wild Pokemon, but also gain energy points. Players can use these energy points to attack the opponent's defensive tower. Battles last 10 minutes and the team with the most points is the winner.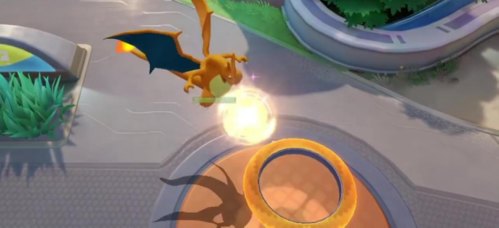 As this is still a Pokemon game, equipment upgrades have been removed, instead when Pokemon gain enough experience points, they can evolve giving them increased attack and new skills to use.
Each Pokémon has two common skills and one ultimate skill. Each common skill has two branch directions for players to choose, which can be regarded as compensation for the lack of equipment but also adds a little variety to each battle.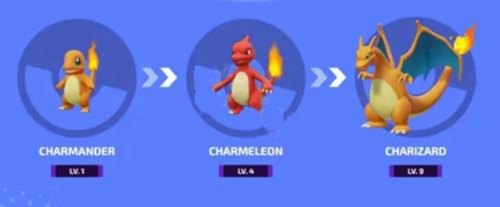 For example, Pikachu's second skill tree gives him access to the Volt Tackle skill which allows him to stun flying enemies. Players can choose skill effects according to their own preference and the characteristics of enemy Pokémon.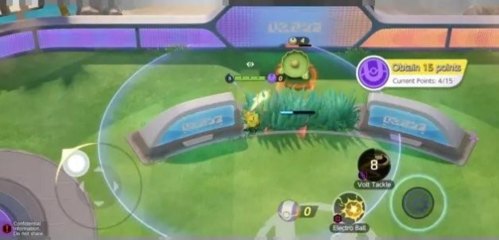 Speaking briefly again about the Wild Pokemon, in the last two minutes of each round, a legendary Pokemon will appear in the middle of the map. If the points of the two sides are relatively close, whichever party can eliminate this Pokemon could gain enough points to win the match. This adds a huge amount of tension and there will likely be a huge battle in the middle of the arena, which is amazing to see.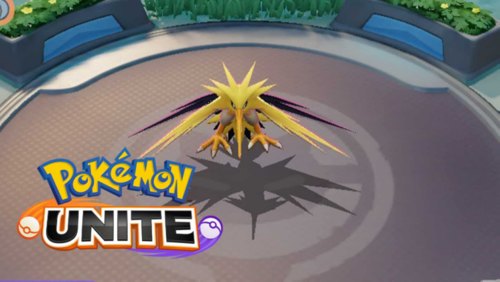 Even with all of the above features, Pokemon Unite still follows the traditional MOBA format. Players must gain points to evolve their Pokemon, there are bases which give bonus resources and buffs, with the ultimate goal still being to collect as many points and resources as possible to become the strongest Pokemon and easily defeat your enemies.
For another example, the best way to earn points in the game is individually fighting an enemy in their home base.. The fewer the enemy's defensive towers, the more difficult it is for the enemy to obtain resources. There is even a mechanic added where once you enter the enemies' defensive tower radius, your movement gets slowed down, emphasizing the importance of seizing control of them.
This is a testament to the developers that they can adapt the concept of a MOBA to fit an iconic property such as Pokemon.
In addition to the battles, Pokemon can also hold onto items to gain points for their team. This is a clever way to allow players who aren't as confident in their abilities to contribute greatly to their team as a whole. It's also a neat addition when compared to other MOBA titles.This doesn't affect the gameplay balance and instead gives each team another strategic option on how they can win.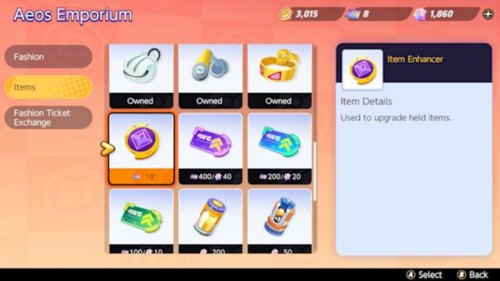 Of course being a free to play game, you can expect some microtransactions in the form of outfits and even gameplay items to give your Pokemon a small boost in battle.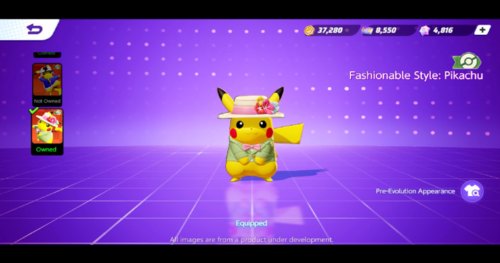 Generally speaking, Pokemon Unite is a high quality game with enough changes to give MOBAs a fresh new feeling while also making the genre approachable to new players. Also having the added bonus of items to give a small boost will help players gain a little more confidence in trying new battle strategies. As you would expect, once Pokemon Unite officially released, it topped the Mobile Game charts in multiple countries. So it's easy to suggest this game to those of you with a competitive mindset or Pokemon fans who want to try something a little different.