When it comes to tycoon games, most players will immediately think of farms, towns, homes and other similar themes. In such games, players use their own layout planning capabilities and business talents to gradually expand their territory from scratch and earn profits. Eventually becoming a huge business tycoon or massively profitable farmer. Classic simulation business games are very strategic, but there are also some simple and casual types, especially on mobile phones. Players can open the app at any time and click to harvest resources, build transportation layouts to name a few which allows players to pass the time without any problems when stopping to play at another time.
In this article, we will introduce 5 super classic simulated business mobile games, so if you are a fan of these types of games you should definitely try these out.
Township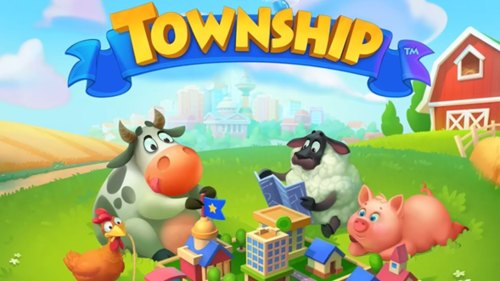 Perhaps the most classic simulated business game on mobile phones. Since its launch on mobile phones in 2013, Township has been loved by players all over the world.
The game's cartoonish art style is cute, the colors are bright, and the background music is lively. It is suitable for all ages and suitable for players of all skill levels.
The gameplay is also very simple. Players only need to plant crops, build urban houses to increase the population, process crops, and then complete orders for trains and airplanes according to the task prompts. As for the town layout in the game, there are no particularly rigid requirements. Players can do it according to their own preferences. It is very casual and comfortable to play. Looking at the town that you manage bit by bit, players will definitely get a sense of accomplishment.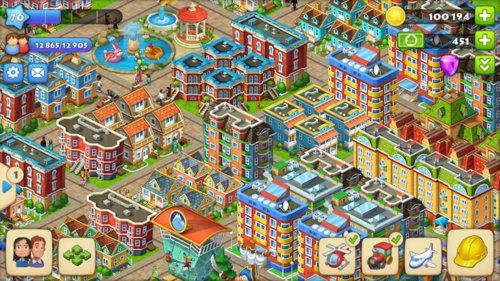 Although Township is mainly based on single-player gameplay, although it also has a multiplayer mode, but thanks to the ever changing gameplay, the overall experience is excellent.
With constant updates to gameplay,, " Township" still maintains a very strong competitiveness in today's market, and it is worth trying for all types of players.
SimCity BuildIt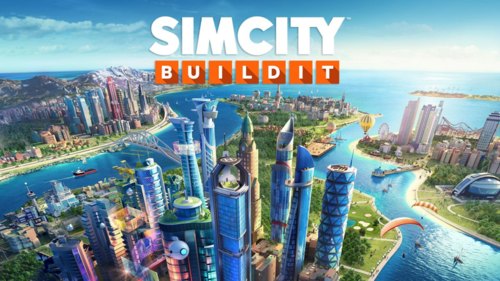 A classic business sim mobile game developed by EA. In this game, the player takes on the role of a mayor of a modern city, building roads and houses, adjusting the city layout, and to provide convenience for citizens' food, clothing, housing and transportation, thereby attracting more people to come and live in the city. Continuing to expand the scale of the city.
SimCity BuildIt requires the player to have a certain layout planning ability, because urban buildings need to be built on the road, so the player must plan the layout of the road, and the residence must be within the influence of various infrastructures, such as the fire station, the hospital and have access to electricity. If you are a novice player, you may have to try multiple times to get the perfect layout, but you will definitely enjoy it after you become more familiar with the game mechanics.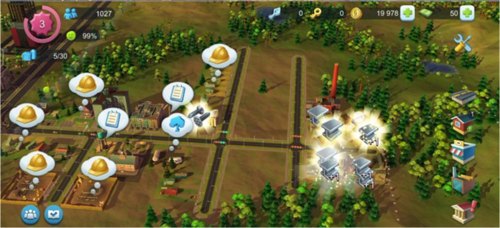 As the city level increases, you unlock challenges and even trade with players online, giving players different ways to enjoy the game.
The art style of the game is more realistic, and watching your city expand is very satisfying. Players who like to plan and enjoy business management must play it.
Klondike Adventures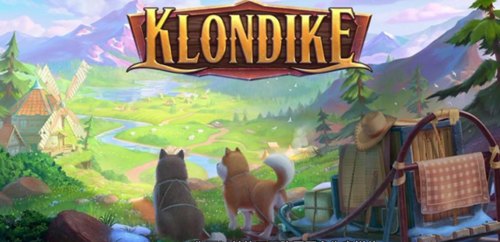 Klondike Adventure is a business mobile game with innovative gameplay. In this game, players can not only plant crops, breed livestock and manage construction but also click to clear the mist on the map to proceed further. There is a more adventurous side to this game when compared to others in the same genre, making players explore to obtain various materials instead of waiting around.
Exploring the fog requires physical strength. After the physical strength is exhausted, players can also complete various collection orders and tasks. The tasks in this game are very interesting, having puzzle solving elements to them. Players can either solve them or use items to help solve the puzzles if they are stuck. Although they aren't too difficult, it's a nice change of pace.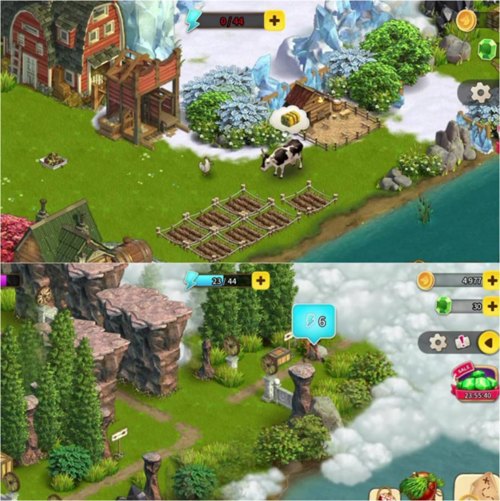 The overall setting is based on western culture as shown by the art style, the music is cheerful and it's one of those games which will hook you as soon as you start playing. It's a fun game which you should give a go if you want something a little different.
Airport City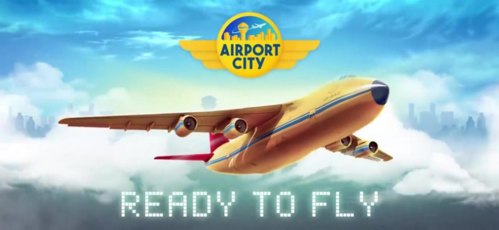 Airport City is another business sim game but with a more niche theme. Players not only need to build an airport in this game, but also build cities around the airport to increase the population and earn revenue.
At the beginning of the game, players only have simple airstrips and the most basic airplanes. The flight routes are short and the profits are not very high. However, players can slowly upgrade the airport facilities, upgrade the runway, buy better-performing aircrafts, and then increase the residences around the airport. Certain shops also attract passengers making them spend money.
After the player has an advanced aircraft, there will naturally be more routes that he can fly, and he can also bring back various small gifts and complete a variety of collection tasks.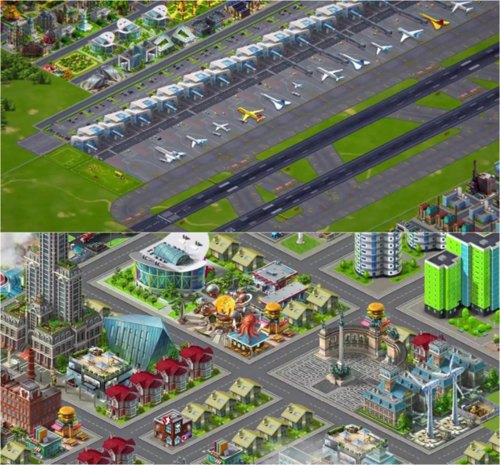 Airport City gave players two business routes in the early stage. With more being added in the later stages giving extra gameplay for players to enjoy. This game is extremely casual and stress-free, even making players wait in real time for construction and flight times. This is one of those games which you can pick up and play at any time.
Hay Day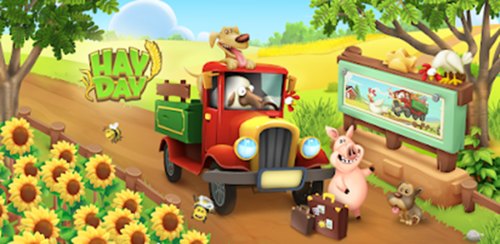 Hay Day is a farming business sim developed by Supercell. Just looking at the name of the game will tell you all you need to know about the game's setting. This game launched on mobile phones in 2012. Although the art style has not been updated since, the gameplay still holds the test of time and is loved by many players.
As you would expect the gameplay is the typical style of planting and harvesting crops, with upgrades being necessary later in. Players need to pay attention to order requirements and effectively plan their own output to achieve the highest operating efficiency. It's super simple but still effective.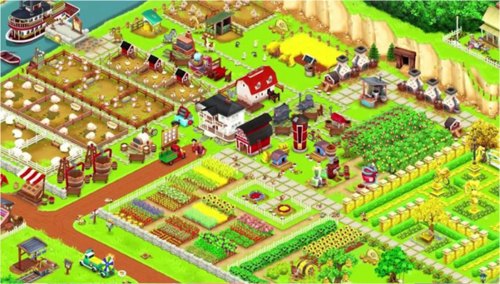 In the later stages of the game you can unlock various facilities and decorations. Players can arrange the layout of the town according to their own preferences. Hay Day is very effective at giving you the experience of being a farmer, and best of all, it's right there at your fingertips.
I hope you have enjoyed the overviews of these 5 Sim games and fingers crossed that at least one of them has piqued your interest. All of these games have a different feeling to them and have plenty of content to get engrossed in. If you enjoy any of these games, don't forget to tell your friends about them too.