Farming Simulator 19 is a new farm simulation game made by GIANTS Software. This game uses a brand-new game engine and upgraded graphics. It is also the largest farming simulation game in the history of the series. The game cooperates with major agricultural machinery companies and has included many licensed agricultural vehicles and tools. In addition to planting crops, players can also raise livestock, or patrol the land around the farm on horseback. Farming Simulator is a long running series and is still hugely popular today. Without a doubt this series is a classic within the simulation genre. The attention to detail in regards to the machinery and vehicles used as well as the sheer amount of diversity in the jobs you can do on your farm, has made players eager to play each new entry in the franchise.
The games take place in the United States and Europe. Players will develop and expand farming businesses. This can be done by making use of new farming machines and growing special crops such as cotton and oats! Raising cattle, sheep, pigs, chickens and other livestock, and even riding a horse to patrol the vast land around the farm. Players will be in charge of hundreds of agricultural vehicles and tools, develop your farming career with up to 16 players online, and further deepen the unparalleled farming experience through community-created mods.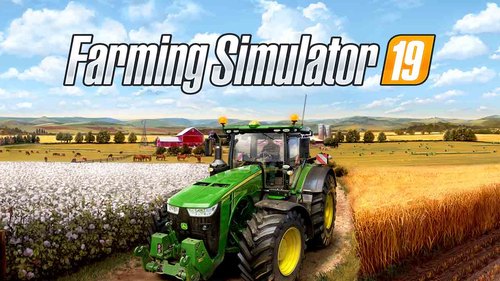 This is a career simulation game, and it is also a farming simulation business game. In this game, you can simulate and control hundreds of pieces of agricultural machinery and vehicles, and you can also breed and manage some livestock on the ranch. Compared with the previous generations, there is no big difference in the gameplay. The only difference is that, in addition to graphics being improved, this game has also refined how you grow different types of crops thanks to a new pasture system that has been added. Players are not limited to agricultural production, but can also breed and manage large-scale livestock farms and add more vehicles.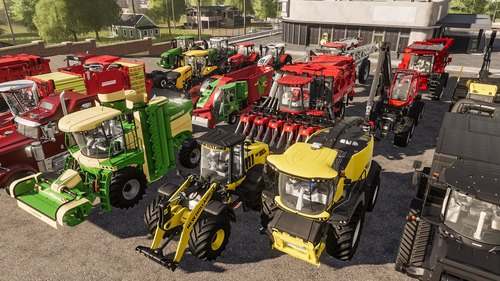 This is also the first game in the series which allows you to play with friends. I personally recommend that before playing the main game, you should play the tutorial level which is very detailed, intuitive and concise. Farming, fertilization, crop protection and vehicle maintenance have been raised to almost obsessive level. Being familiar with these mechanics will definitely give those players an advantage. Otherwise, the first time you enter the game, you will be confused.
At the same time, the game also supports an autosave function. When you are tired you can save your game then pick up from where you left off. Multiple save slots are supported so if you want to start a new farm, you can go ahead and do that. And since the game supports mods, players can add a variety of interesting mods according to their preferences, so that the game becomes even more enjoyable.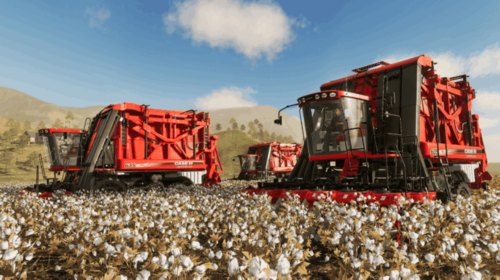 Now I will briefly introduce my first experience of playing Farming Simulator 19. I chose the default settings and played this map called Ravenport Manor. The scale of this map is very large. At first, we open the map, and you can see the names of the crops we can cultivate on the right side of the map, such as wheat, barley, oats, cotton, etc. Even at the beginning there is plenty to choose from. In the pasture, chickens, cows, pigs and sheep, each with detailed information about its price, quantity, and productivity are written on the left.
Since it is a career-type farming game, our protagonist is not a rich farmer at the beginning, but a small farmer. We need to earn money to help expand our productivity. Then there are ways to earn coins in the early stages. For example, we can sign labor contracts with neighboring farmers to help them harvest crops to earn labor compensation, or cultivate crops and sell them in exchange for their compensation.
Whether we are buying a variety of large-scale harvesting tools and equipment, or daily machinery and farm maintenance, we need to spend a lot of money, so it is very important to make good use of our own funds.
Compared to the previous game, this time players can ride a horse to wander in the beautiful natural environment of their farm and surrounding areas. You can train the horses and sell them at a high price. While the graphics are good to look at, when riding a horse there are sometimes some texture issues that appear. It is however enjoyable to ride a horse around your farm. You get a fun sensation of being a cowboy. Another downside is that controlling the horse feels more like a wooden horse than a real one.
The new crops are cotton and oats. Oats can be used to feed horses. The planting method is no different from the traditional planting methods you would use in real life. In addition, the breeding of sheep and pigs is the same as in the previous games. Pigs are omnivores and can eat almost all the crops that are grown. The sheep that provide wool only eat grass and hay, which is relatively complicated to sell.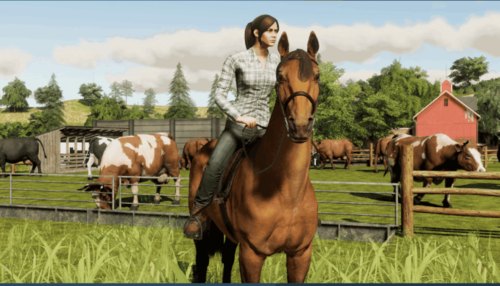 Overall, as a player who has interacted with the virtual farm since the age of 13, Farming Simulator 19 is very faithful to the series. On the surface, 19 seems to only change the graphics but many more changes have happened. Each game in the series has its own set of benefits. 17 is easier to get started with while 19 has some improvements in gameplay, and the prices make much more sense. The breeding changes are also a nice change of pace. If you are new to Farming Simulator, it may be worth trying out 17 first thanks to its ease of access. Veteran players will want to see if the changes made in 19 are enough to make them buy this game or to remain with the previous games. When you get accustomed to the changes in 19, it's a highly enjoyable experience. If you are interested, why not go and give it a try!