In this article, we will introduce 5 games catered to those who want to raise virtual pets. In each game, there is a very cute little animal waiting for sink their teeth into sink their teeth into the player to adopt them. These pets never shed their hair, are lively and never ruin your home. Obedient, considerate and always there when the player needs them most.
As long as players are patient and pay attention to their pets' needs, they will receive happiness and even surprises in return.
Let's take a look now at what pets are waiting for the players.
Talking Tom Cat
Talking Tom Cat may be a lesser played game, but I'm sure many people have heard of it. When the smartphone first came out around 2010, this mobile game was already a best-selling game in the store. And soon it became a household name, even reaching the point where it became popular all over the world.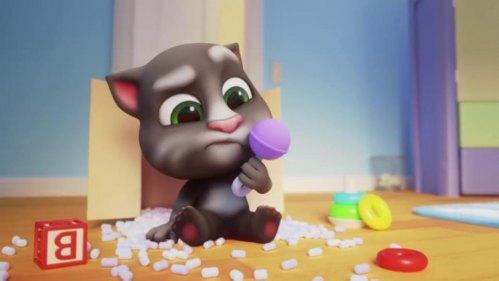 Even now it's simple controls and content are still appealing today. Tapping the screen when prompted to feed and clean your kitten is precisely why it became so popular. It's beauty is in its simplicity.
Your kitten will even imitate your voice, giving an eerie charm to the game. Tom's cheeky expressions also brought players back again and again just to see what he would do next. It's an ideal game for both children and the more casual gamer.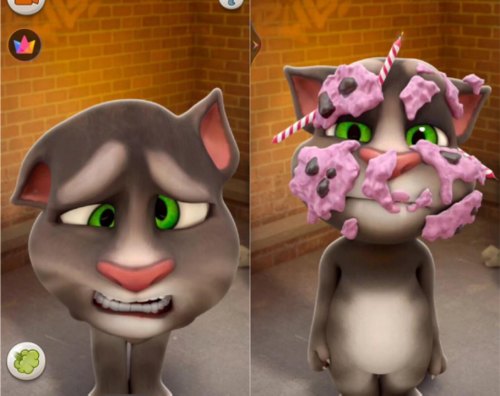 Today, Tom Cat is an incredibly well known game, with many imitators coming and going year after year, as they aren't able to capture the unique charm of Tom Cat.
This game is suitable for entertaining children, so parents can safely let their children take care of this kitten.
Pou
The theme of the mobile game Pou is very interesting. In this mobile game, the player needs to take care of a triangular alien pet. The art of the game is a simple 2D cartoon style, while it's looks very basic, it doesn't stop players from growing attached to their Pou.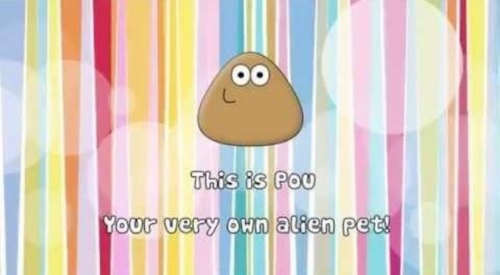 There are many ways in which players can interact with their Pou. From going to the kitchen to feed them, taking a bath or showering and even playing with their Pou thanks to a variety of mini games.
The extra gold coins players earn, can also buy skins for Pou to dress them up. Also despite appearances, there is a surprising amount of depth to the overall gameplay, giving players plenty of things to do with their Pou.
This game is suitable for all ages, so if you have even the slightest interest, why not give Pou a try.
Bubbu - My Virtual Pet Cat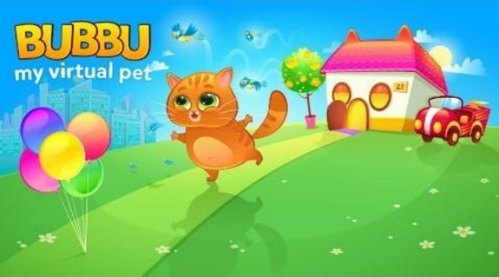 In the Bubbu mobile game, players can play with a chubby, big-eyed kitten. The game has a bright cartoon art style and a lot of content for players to sink their teeth into.


There are many ways to interact and play with Bubbu. It's not as simple as clicking to see what happens but something like a toothbrush, requires you to drag the item to Bubbu then imitate brushing its teeth.
In addition to cleaning and feeding the kitten, players should also pay attention to its mood and energy levels. You can increase Bubbu's mood by giving it a home cooked meal or buying it some new clothes.
If you don't have enough gold coins, you can play various mini-games, or even go outside to play with Bubbu. There are various ways to play, there is always one that suits you.
Players who like to raise cats must try Bubbu.
My Talking Angela
Angela is a female cat and Tom's girlfriend. Unlike the funny character of Tom, Angela is more lively and fashionable, and the audience of the game is mostly female players.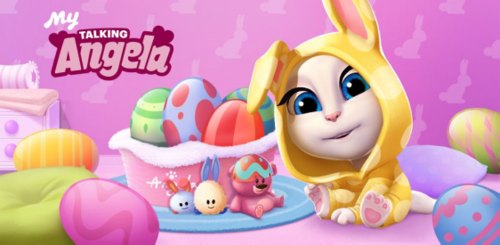 In My Talking Angela, in addition to the general feeding, resting, and cleaning, it also adds card collection and level progression. After Angela grows up under the careful care of the players, she also begins to learn to dress up. Choose her own clothes, wear make-up and even change her hairstyle. Players can even get Angela to dance, with her having different songs and even watch her attempt dance styles.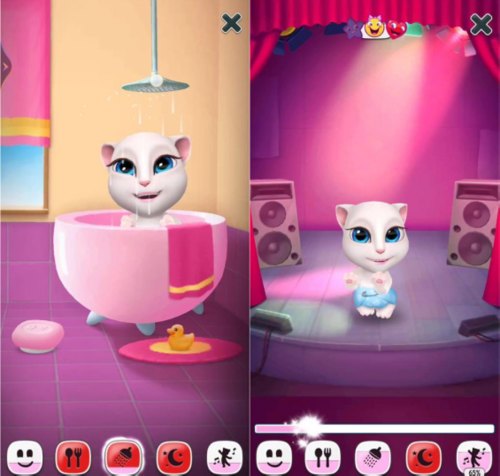 As you can see in the pictures, this game has a very cute charm to it. If you are a loyal player of the Tom Cat series, then My Talking Angela must not be missed.
My Talking Tom 2
Those of you familiar with the first game may have heard of its sequel. It is not only funny but also weird. It often uses exaggerated actions and sounds to make players laugh. In terms of the quality of the game, My Talking Tom 2 is richer in various details and full of imagination, and the 3D quality art has also been upgraded from the previous game, allowing for even more weird and wonderful expressions.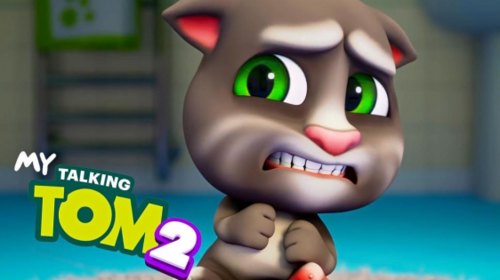 The gameplay of My Talking Tom 2 also adds an upgrade system and furniture layout, which allows players to decorate their rooms while communicating different feelings with Tom Cat. The extra objectives and more immersive gameplay will make it so players won't want to stop playing. It's a must play game for all of you casual players out there. It is a rare high-quality developmental mobile game that can be taken out and played in your free time when you want to relax.
I hope you're interested in the pet raising games we have discussed today. These games are not only charming and interesting, but are also popular among players all over the world. They are suitable for players of all ages. So download them and enjoy your time with your new pets.