Motorsport racing is a dream for many people. Driving their favorite car, on a well known and difficult track would be a personal bliss for these people. Fortunately, we can learn more about the sport of racing through racing games. In this hugely popular and long lasting genre, players get to drive multiple luxury cars from either a first or third person perspective, experience race tracks from all over the world and compete with racing enthusiasts from all over the world. After years of development, racing games have increased their commercial licensing, technology development, and simulation mechanics. Today's article will show you the most popular racing games on the mobile phone. I hope you will enjoy them.
Mario Kart Tour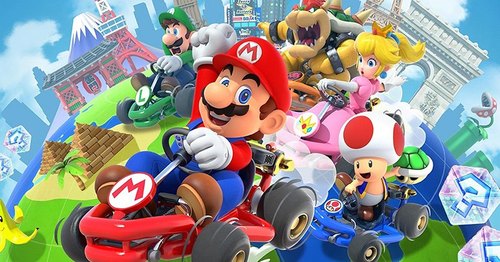 Mario Kart Tour is the mobile version of Nintendo's classic game series Mario Kart and the first mobile game in the series. Soon after it went online, it won first place in the 2019 free to play iPhone game rankings. I was surprised that the game works with both the horizontal and vertical screens, allowing you to adjust how you play the game to your own preferences. This is mainly due to the simplification of the game by the developers. Players only need to swipe the screen left and right to control the direction of the kart, and to use items you just flick up and down. Each game generally consists of two laps usually lasting 2 minutes per lap. It personally feels easy and fun to play, and does not take up too much time. I basically start a round, choose my Kart then wait for other people. When racing it is very easy to control, and there will be very few or even no car crashes. In terms of game play, players earn stars after races which can be used to buy items such as new karts and character skins.
Perfectionists can keep completing races until they get the highest score of 5 stars. Playing against real players online and coming out on top gives you a great sense of accomplishment and happiness.
Asphalt 9: Legends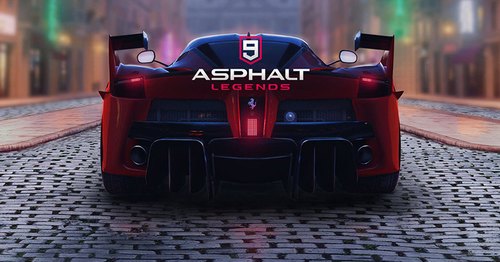 One of Gameloft's most famous racing game series. The first game in the series was released in November 2004. The latest Asphalt 9: Legends was launched in July 2018. It is currently on iOS, Android, Windows 10, Nintendo Switch and Mac OS. The current visual effects of the game are very detailed for the mobile phone platform, and it can even be said to be very extreme in some circumstances. The beauty of the scenery on both sides of the track is another impressive aspect. When the vehicle is accelerating, I even have a sense of fear in driving or riding just like in reality because of the high speed. In terms of game play, there is only one thing to mention, the Touch Drive system. When turned on or off, it feels like you are playing two completely different games. When turned on, the direction control is taken over by the system. Players only need to click the drift button and use nitrous to accelerate at the right time. This makes the game very simple. It is normal for me to get the top three or even win the championship when playing this mode. Switching back to manual mode, my performance was much different than before, turning the car over or driving into the river became the norm. I have to say though that both modes will have players having plenty of fun.
Need for Speed No Limits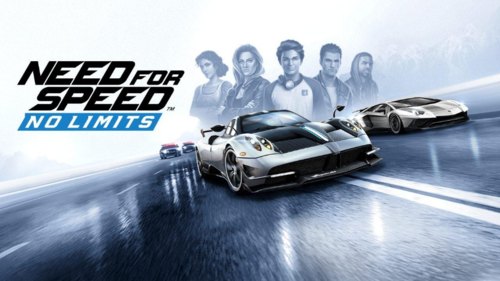 Need For Speed No Limits is a racing game developed by Firemonkeys Studios, a subsidiary of Electronic Arts, and is also the first mobile game within the Need for Speed series. I really can't help but mention that when I played Need for Speed on my computer many years ago, I never thought that such a high-quality game could be played on mobile phones today. The game's graphics are exquisite and highly detailed, the vehicle models and track scenes are quite realistic, and the light and shadow change naturally. The main gameplay loop has players participate in various underground events to progress the story unlocking new race tracks, obtaining upgrades, and collecting new racing car blueprints. What is amazing is that there are hundreds of famous cars that players can collect. There are so many and players can modify these vehicles to suit their tastes. Comparing No Limits to the previous games in the series, the vehicles in this game are relatively easy to control, and you just need to take some time to learn to drift. But if you want to have the perfect performance, you need to be brave and take on the many corners at incredibly high speeds.
Real Racing 3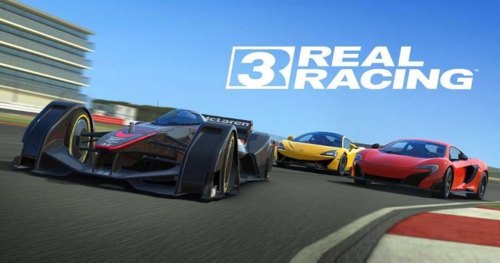 It is another series of racing games developed by Firemonkeys Studios. First of all, you must praise the game's more than 20 real-world tracks such as Catalonia, Monte Carlo, Silverstone, Hockenheim, etc., and of course, there are more than 200 racing cars officially licensed from many manufacturers. This is definitely good news for racing fans. Briefly speaking about my playing experience, as the name suggests, this game has no special effects. Even the standard features of racing games such as drifting are not seen within this game's mechanics. This game prides itself on being a simulation of real racing. For this reason, the grip of the car seems to be stronger than most racing games and the amount of vehicle control you have gives me a lot of joy. There is a mode which lets you practice the best route in the race, to help improve your skills which is especially useful for when you are facing a strong opponent. During the race you passively follow a car and when the time is right you must seize the opportunity to overtake them on the last lap and finally win the race. This feeling is really great! Finally, I will add that there are various events with different gameplay elements in the game, with realistic and high-definition picture quality, it is definitely worth a try.
CarX Highway Racing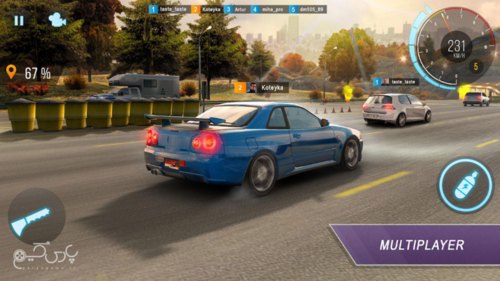 This game focuses on highway racing, which has a lower player base within the racing genre. Although this game is not as detailed as the previous games in terms of vehicle models and scenery, it still has a good gameplay feel. It is especially recommended to drive your car from a first person perspective, which is very immersive. Let me share some of the gameplay elements you can experience. First, because it is a highway, there are no sharp bends; second, as you are driving at incredibly high speeds, you must dodge oncoming traffic to keep your momentum. Sometimes taking the riskier route will give you the greatest reward. . Of course, this should never be replicated in real life. Finally I will give you some advice. Due to you driving at a constant high speed, you should keep turning to a minimum, otherwise you are asking for disaster. For those looking to take risks, you should be aware of the dangers in the foreground, touching one car could cause a butterfly effect and the next thing you know, you've started a massive crash.